Here are some of the very talented instructors we have at the LVAG!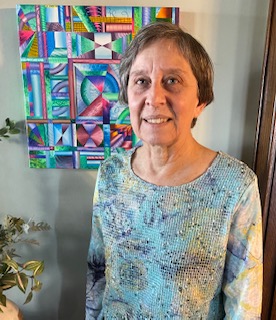 Colleen VanSteen has a Bachelor of Fine Arts Degree from Ohio University. Her 35 year teaching experience includes 6 years Elementary, 22 for Middle school and 13 with H. S. students. Her career began with the Zane Trace school system near Chillicothe and concluded with Springfield schools. She currently has an affiliation with Clark State's outreach reach program, Project Jericho. Also, for the past 9 years off and on youth art classes, for the London Visual Arts Guild. Currently she teaches youth art classes in Studio "M" at the London Arts Center. The Zart Art youth classes are given once a week. Painting and mosaics are among her specialties. People with a passion, for the arts should take every advantage, to feed their desire.
Hi, I'm Amy Likens. I have a life-long love of crafting & creativity. Fabric is my favorite medium. I earned a BS from THE Ohio State University in clothing design & textiles. It was also my privilege to teach crafts for 10 years at camps for children of Ohio's military families through a partnership with the Ohio National Guard & 4-H.
I've heard people say, "I can't draw so I can't do art." But art begins with something you see or feel that you want to share with someone else. Color, paints, markers, photos, pencils, wood, words and even fabric are just tools to help share those visions with others. Using tools well takes some practice; but that process of discovery & growth is worth it. LVAG is a great place to practice new skills, hone old ones; and make new friends along the way.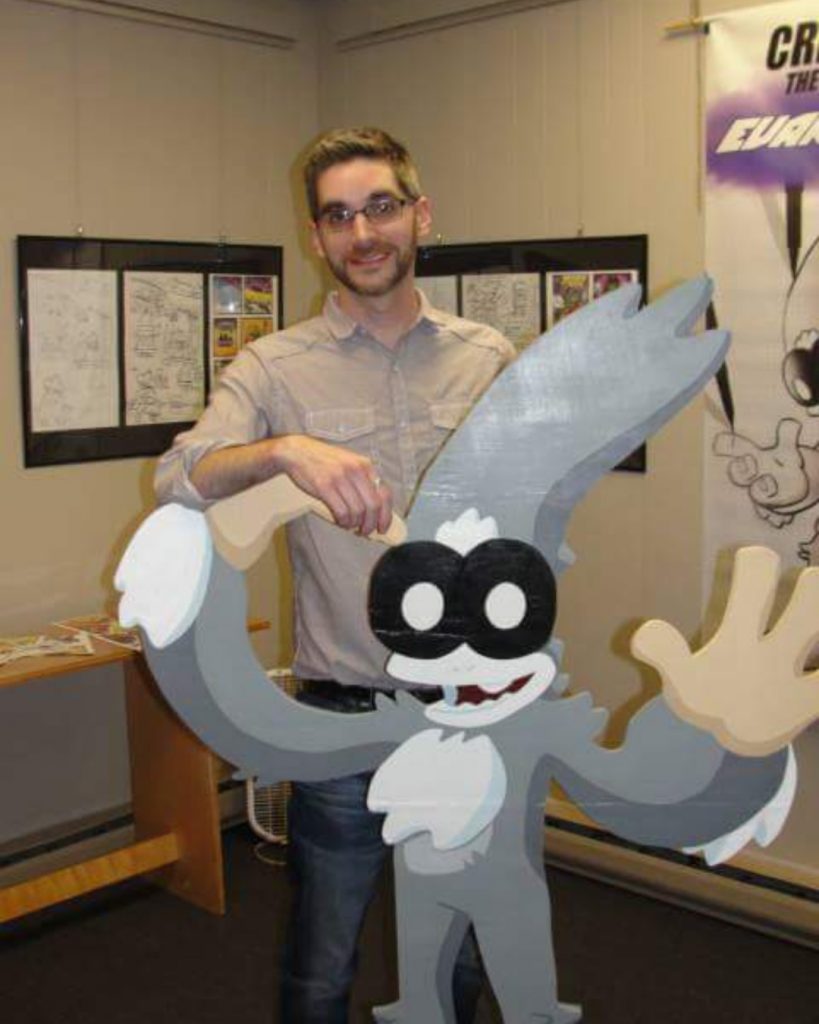 Mat Washburn is a cartoonist, animator, sculptor, musician and game developer. Creator of the webcomic Evan Yeti and mobile game Save Baby James. Currently developing games for pc and mobile, whittling and casting and molding mini figures. Mat is also a 2023 Director on the LVAG Board.
Jennifer Trittle has always been a creative soul: homemaker, crafter, cook, baker, pianist/vocalist, writer/editor, gardener, traveler, collector, and lover of beautiful things. After a satisfying career as a therapist serving victims of sexual abuse and teaching psychology courses to college students, she had the privilege and pleasure of delving deeper into The Arts. Years of card-making and scrapbooking led her into the unique world of mixed media art. She fervently believes that artistic endeavors are crucial in the healing of emotions, particularly trauma and grief. She also champions art, music, and beauty as Divine elements necessary for the whole of human experience and expression. Jennifer's mixed-media talents include art journaling, collage and assemblage work, altered books, junk journals, smash books, and paper-crafting. Her art work and written articles have been published in several art trade journals. She also provides workshops and demos. Wife of Gerald ( for 34 years), mother of three grown children, and grandmother of two, Jennifer, enjoying these new phases of her life, named her art enterprise "Passages." She loves sharing her art with others in hopes of inspiring them to find their art in their lives.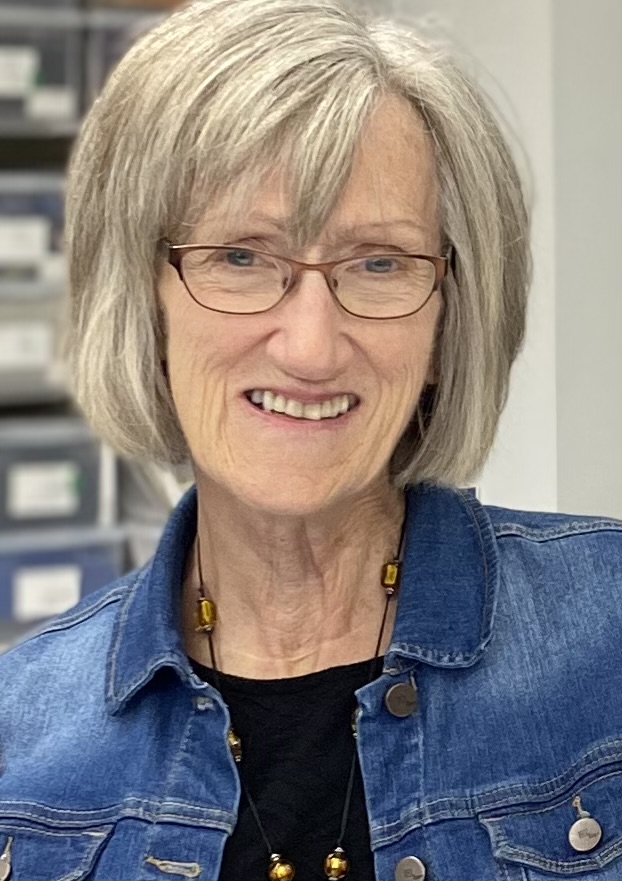 As a life long resident of central Ohio, Judy Dillon Smith developed a flair for art and design at an early age. Upon graduation from the Ohio State University, where she received her Bachelor of Fine Arts degree, she focused on a career as an Interior Designer. Throughout her career, Judy combined her talents for color, composition and function to create successful interior spaces. Her ability to creatively visualize the end result and effectively transfer that design to paper with lines, color and values carry over to her artwork. The process of watercolor continues to be one of discovery and passion for Ms. Smith. In 2013, she began teaching a series of workshops in London, Ohio and for 7 years, shared her talents with others. She found that through this process, her own work evolved as well. Most recently she has pursued Urban Sketching and Plein Air Painting as meaningful avenues for her art. Judy hopes to inspire students in her classes to learn about watercolor materials and explore basic techniques to build a successful watercolor painting. Watercolor can be a challenging medium and one that cannot be mastered in one session. Even though everyone works with the same subject, the finished paintings are as varied as the artists themselves.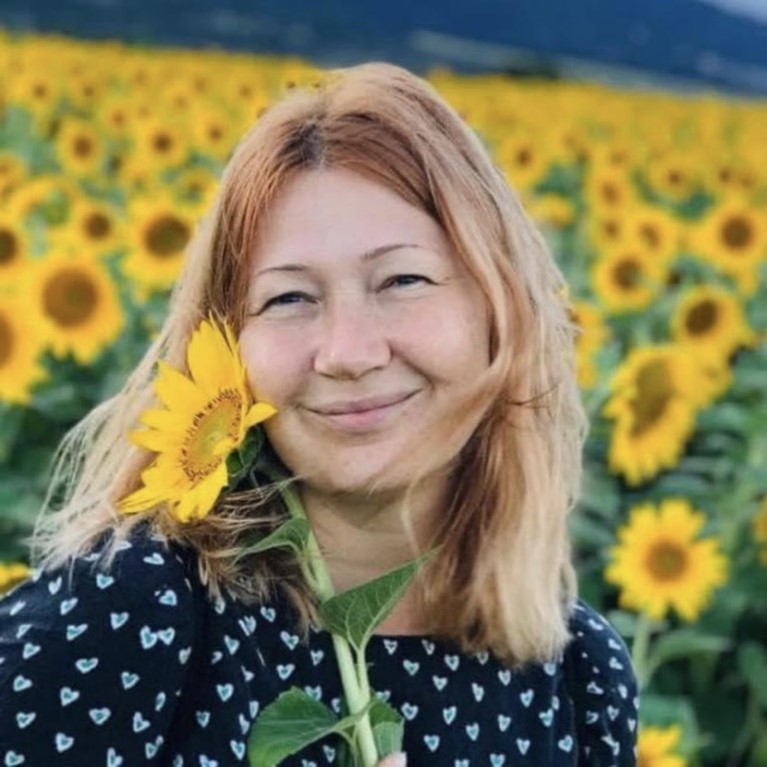 Elena Asmirko
I am a realistic artist, working in watercolor and oil mediums, and presenting still life, landscaping and human and animal bodies. My passion based on expressions of nature and humans, where the biggest passion of my life presents an ocean and every creature plays its part to make marine life alive on the paper or on the canvas.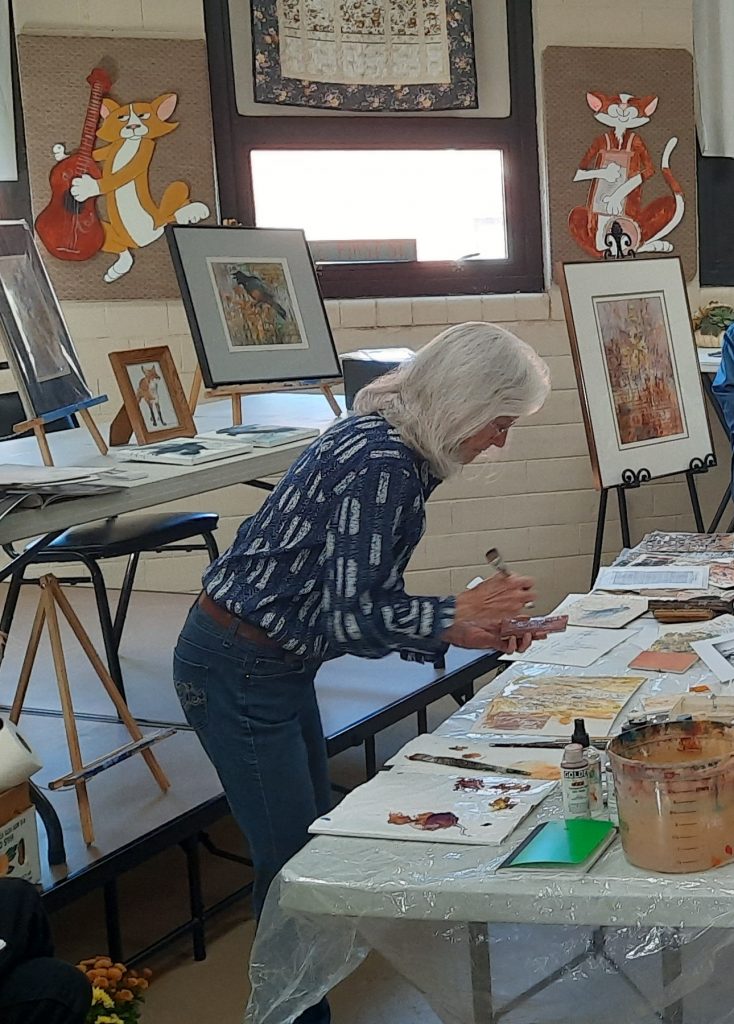 Sharon Stolzenberger graduated from the School of the Dayton Art Institute and began her career in art with Gibson Greeting Card Co. where she was an illustrator, then an art director. She spent several years in commercial art before going out on her own to sell her paintings at the outdoor art fairs nationally and through other juried exhibitions.
Teaching has become a new direction in her career. She teaches mixed media workshops for organizations, and is currently teaching watercolor classes through Sinclair Community College and Rosewood Arts Centre in Dayton, OH.
In my work, I try to convey the appreciation I have for wildlife and nature along with my passion for watermedia. I love the spontaneity of the loose, wet-in-wet applications of water- color, but find the experimental, mixed media techniques equally demanding and exciting. Crows and prairies have been themes in my work for some time. They have led to growth in my work by encouraging experimentation with materials and helping me find new ways of interpreting familiar themes. My work is based on onsite drawings, photo references I've taken and hands on experiences. I've traveled to Peru, Africa, India and Nepal. I was a Volunteer Educator at the Cincinnati Zoo and Botanical Center for forty years.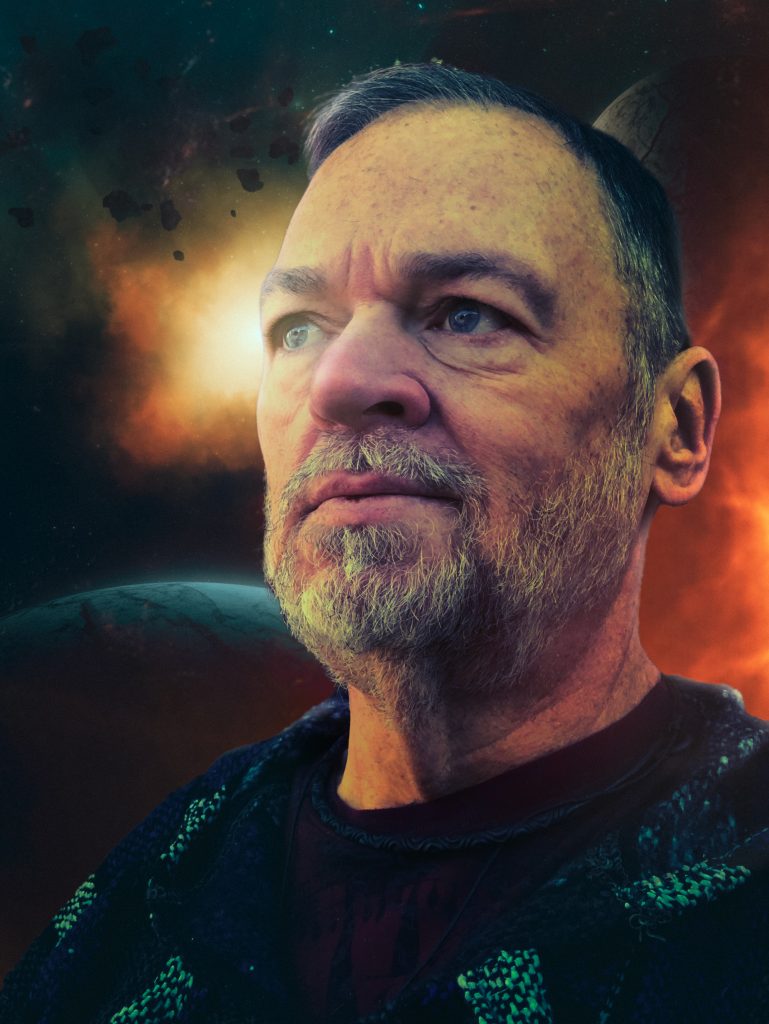 George Peyton (link to gallery)
"I was created to create." A phrase George Peyton is fond of saying. Creativity has always been a part of his life. Drawing and painting were a part of his life from an early age. Quickly followed by music. Later in life metal and woodworking were added to the mix. Building guitars brought all those passions together. Owning a printing and design firm for 25+ years fostered his love for digital art and photography. Blending photography with digital painting he creates new and unique images. The blending of those two passions has become the current focus of his art and desire to create. Retired, he lives with his wife, Dawn and three dogs.
Stephanie Huddleston
I grew up in London and taught for London schools for 30 years. My love for art began when I was very young sitting on my dad's s lap and he would draw pictures for me. As a student of Ellie Grubbs in High School my interest in art was further nurtured by the atmosphere of creativity and encouragement she created.
After high school I went to Eastern Kentucky University where I majored in elementary education. While there I took art electives and graduated with a minor in art. Since retiring from teaching I have returned to my interest in art. I've taken classes in oils and recently classes in smashed and fused glass.
I have taught some acrylic classes at the London Visual Arts Center for students of all ages. My hope is to return to teach classes again this coming summer and fall. I want to teach a smashed glass class. Something I have been doing in Florida and would like to share with friends here.
Ro Phatak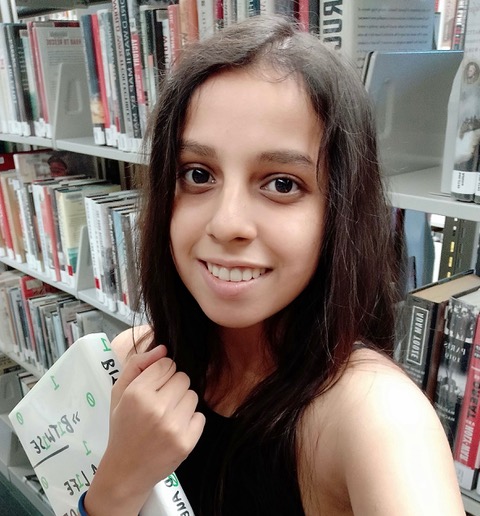 Ro Phatak is a Software Engineer with a degree in Electrical Engineering — a science and technology enthusiast with a passion for programming and art alike. Her approach to sketching is like problem-solving; a process of breaking down the subject into its basic shapes and putting the components together to create realistic as well as stylized and unique pieces of artwork. She is inspired by animators and concept artists in visual media, film and video games, and enjoys designing her own characters in an attempt to tell the stories in her imagination. Ro also dabbles in landscapes, still life, ballpoint pen artwork and 3D modeling with Blender.